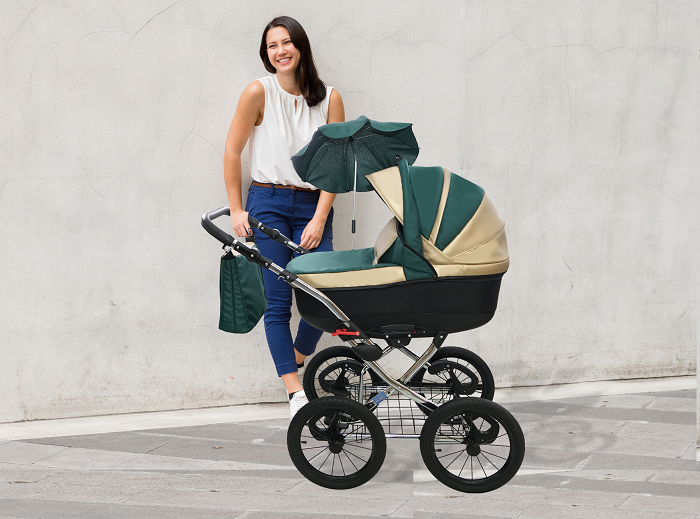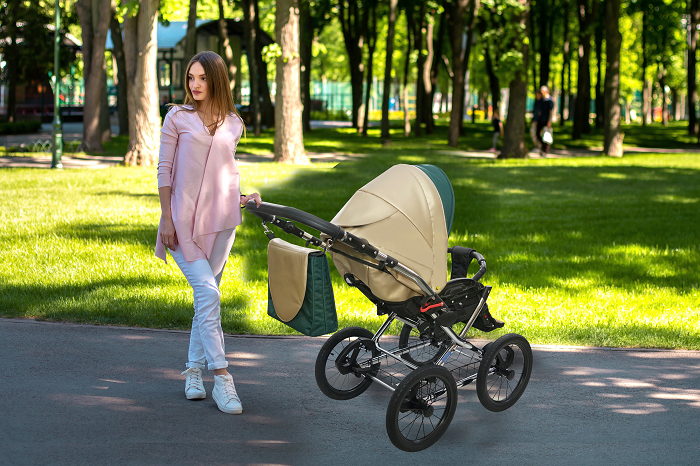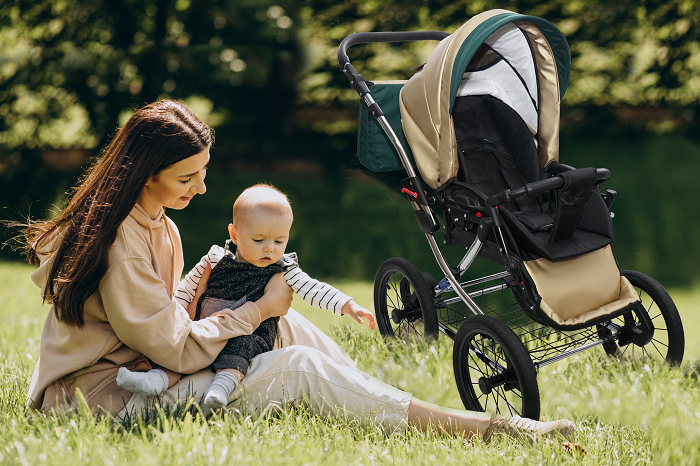 NEW AmberLine Classica offers a combination of classic
and modern looks with its 14-inch wheels.
Its flexibility offers 3 modes of use, i.e. a carrycot, a seat unit or a car seat. The stroller will provide a comfort and safety for you and your child.
1.Chrome frame (chassis) with 14″ (air) wheels and metal basket
2. Umbrella

3. Carrycot with cradle function, mattress and cover

4. Stroller seat with cover on foot

5. Car seat with hood and a cover on foot, with the possibility of tying
in the isofix base

6. Handy shopping bag

7. Foil cover for deep stroller, Foil cover for stroller, Net cover for deep stroller, Car seat adapter's
– comfortable handgrip for carrying, made of ecological leather
– cradle function that can be blocked
– a carrycot can be folded for transport
– an extended sunshade in hood
– internal material of a carrycot can be easily removed for washing
– plastic bottom of a carrycot
–  ventilation of a carrycot that can be adjusted
– adjustable back with the use of a comfortable knob
View the animation!