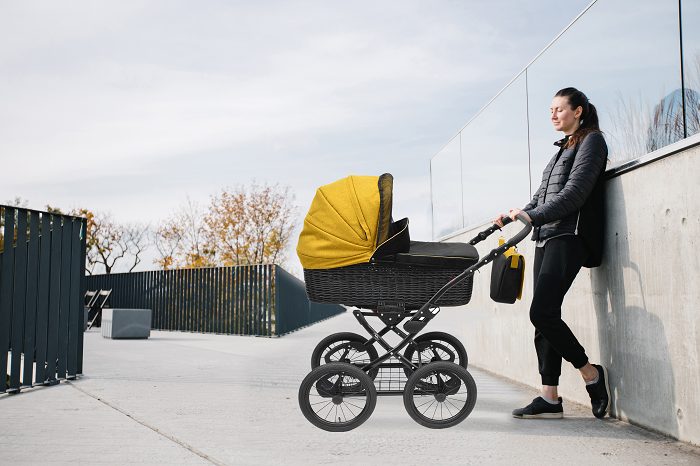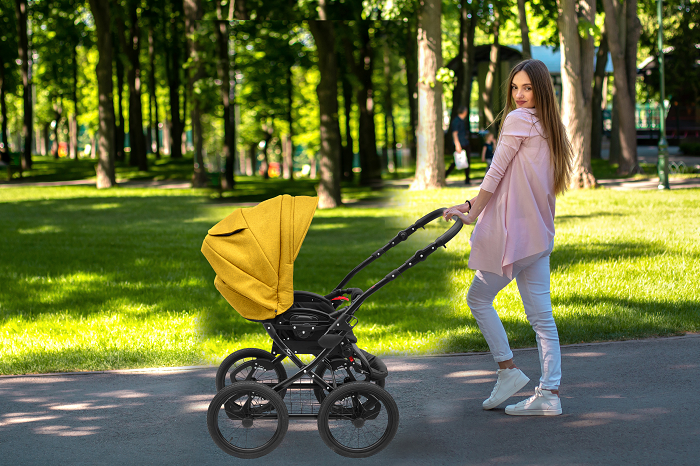 Its flexibility offers 3 modes of use, i.e. a carrycot, a seat unit or a car seat.
The stroller will provide a comfort and safety for you and your child.
Carrycot (Hand Made!)
– bassinet (carrycot) made of natural wicker;
– removable, hand-woven wicker bassinet;
– adjustable headrest;
– cradle function that can be blocked;
– mosquito net hidden in the cover;
– hood equipped with practical window;
-stroller version with safety barrier and 5-point belts;
– stroller version can be mounted forward and rearward-facing;
– removable hood quadrant reveals ventilating panel;
– best quality fabrics;
The car seat has been checked according to european safety standards ECE R44/04
–  The shell made of heavy-duty molded plastic is covered with a soft padded lining,
    which can be removed and washed in water with a delicate detergent (30oC).
– Seat reducer holds the newborn in place. The seat reducer can be taken out when the baby outgrows it and needs more room.
– It is fitted with padded harness, which can be adjusted to higher positions as the baby grows.
– Generous sun canopy protects the baby?s head from the sun. 
– It can be used as a rocking chair. 
– Low weight.
– The standard car seat comes with a footmuff and adapters for attaching the seat to a Skyline chassis.
It can be attached to the pram chassis in the forward or rear facing position.
The ability to tie the car seat into isofix base (optional equipment) !